---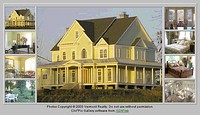 Clic*PicTM
PC Program Compresses Images
and Creates a Clickable Photo Gallery
---
Clic*Pic is Now FREE! $29.95
---
1. Download the free Clic*Pic, if you have not already done so. You'll want to be sure you have the latest version before you unlock it. Test drive it for up to 30 days before a key is required. (The installation file is about 842kB.)
2. Enter your User ID from the Help/Unlock menu of the most recent version of your free Clic*Pic program. Important! This code is needed to generate your key.
3. Get Key
4. Use this Key. After unlocking, please close the program and make a backup of your 'clicpic.ini' configuration file. It is usually in c:\program files\clicpic\ but a duplicate may be in the VirtualStore if you are running Vista or Win7. See this troubleshooting page: https://www.isdntek.com/clicfaq.htm#trouble

If you have two such ini files, archive the one that contains the first part of your user ID, and replace both files with the one archived.

If you move your software to a new machine, remember to take your archived 'clicpic.ini' configuration file with you.
---
Clic*Pic
FAQ
Download
Order
---
ISDN*tek • PO Box 3000 • San Gregorio CA 94074 • Tel: 650-712-3000
web: www.isdntek.com
email: send email to us
Copyright ISDN*tek 2002-2021