Clicky-Button Menu Maker
Creates 3D Buttons with or without an image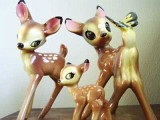 PHOTO BUTTONS
(no text)
Make 3D or rollover Text-only Clickable Menu Buttons
Make 3D Text Buttons with any Background Tiles
Make 3D Clickable Thumbnail Photo Buttons without text
The generated code is free to use and modify, but please maintain the credit lines.
Special button coding prevents keyword spamming.
1. Add Labels and Links

Enter a label and link for each button.
Use any buttons you need. Empty slots are ignored.
Image slots are for optional thumbnail photo buttons,
and can be ignored for text buttons and tile buttons.


Pop-up window may appear behind page.
Clic*Pic Thumbnail Gallery
Free or upgrade PC program - Resize, crop, and compress images. Create beautiful thumbnail galleries with this easy to use tool!

Rainbow Color Picker
Free PC program - Pick colors from photos or use the rainbow palette to select colors. Enter or find RGB, Hex, or Internet Color names.

Make Pretty Borders
Free online tool - Creates nested tables for colored borders on web pages or frames around photos. Up to seven layers.

Make Grids and Charts
Free online tool - Creates multi-celled tables for size-lists, product options, shipping charts, etc. Easy to enter your data and change colors and styles.

More FREE Tools from ISDN*tek
Scratch Pad - Cut and paste your code snippets here.
Free Auction Templates
Free PC program - Easy to use! Fill in the blanks without any HTML coding. If you know how to code, then convert your own templates to easy-to-use TagBot forms.

Auction Ship Calculator
Free or upgrade PC program - Create shipping calculators for your auction pages. Supports UPS and Postal rates for domestic and international shipments from the US.

HTML code broken?
Free PC program - Scan your HTML code for lost and mismatched tags. RagTag includes definable shortcut keys for faster hand-coding. Preview. Format code.

Make Thumbnail galleries
Free online tool - Quickly create a click-gallery or scroll-gallery from your online images. Change gallery colors and formats with a click.

More FREE Tools from ISDN*tek
courtesy of eBay user shipscript


copyright 2005 © www.isdntek.com/etools.htm



Free Andale counters.