---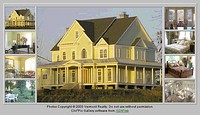 Clic*PicTM
PC Program Compresses Images
and Creates a Clickable Photo Gallery
---
Clic*Pic and Image Hosts
---
Automatic Uploading: The Clic*Pic built-in uploader will work with many Image hosts that allow FTP uploading. The following Image hosts have provided adequate information about their services to be included in the most recent Clic*Pic uploader. There are also many capable hosts that are not on this list. The uploader should also work with your own personal web site or domain.
Image uploading is automatically included for these sites:
User-Defined Automatic: Some image hosts allowing FTP upload may have too many server options to put in one button.
Pair.com has many different server names, but the upload will be similar for each, such as
FTPhost=www181.pair.com
root=public_html/
ImgURL=http://www181.pair.com/username/
Assisted Upload: Some image hosts allow FTP upload, but extra steps are required.
AOL has a 2-step upload. Log into your AOL account using the AOL toolbar. Go to the Keyword My FTP Space, which readies your space for uploading. In the Clic*Pic FTP uploader, set your username to anonymous and password to your AOL email address. then upload the images. Adjust your image sharing path as needed. AOL canceled FTP storage Nov 2008
InkFrog has a 2-step upload. FTP Upload to inkfrog, with your username as inkfrog_username. Your URL for sharing images will NOT include "inkfrog_" in the username. After uploading, log into your inkFrog account and import the images to your personal web space.
Manual Uploading: If your image host does not allow FTP upload, then you can not use the built-in uploader. Instead, your Clic*Pic images should be uploaded according to your host's instructions. These sites have notified Clic*Pic that they do not allow FTP upload.
No Uploading: These Image Hosts do not allow remote linking, and are not suitable for auctions, although you may be able to FTP upload to some of them.
00server.com
1freespace.com
20m.com
4meg.com
50megs.com
angelfire.com
anzwers.org
bravenet.com
BizHosting.com
clickhere2.net

community1.com
community2.com
Dreamwater.com
FilesAnywhere.com
Fortunecity
freedrive.com
freehosting.net
Freeservers.com
Free Sites Network
Geocities (free)

HomePage.com
htmlplanet.com
httpcity.com
i3.yimg.com
ICQ.com
ivillage.com
itgo.com
koolhost.com
matrixpages.com
network.com

scriptmania.com
sitepalace.com
TalkCity.com
topcities.com
tripodtvheaven.com
stormloader.com
WebJump.com
yahoo.com

List courtesy of HTML Factory
---
[Home] Clic*Pic FAQ Image Hosts Download Order [ Ship*Script] [ Rag*Tag] [ Rain*Bow]
---
ISDN*tek &nbsp•&nbsp PO Box 3000 &nbsp•&nbsp San Gregorio CA 94074
Tel: 650-712-3000 &nbsp•&nbsp Fax: 650-712-3003
web: www.isdntek.com
email: send email to us
Copyright ISDN*tek 2002-2008